Yellow is an athlete in Algodecathlon and Algicosathlon. He placed 3rd in Algodecathlon, and then placed 2nd, in Algicosathlon.
Coverage (Carykh)
Algodecathlon
Yellow was 11th in Event 1 with 1 point.
He placed 6th in Event 2 with 21 points.
He placed 4th in Event 3 with 41 points.
He placed 5th in Event 4 with 56 points.
He placed 5th in Event 5 with 60 points.
He placed 6th with 68 points.
He then placed 4th with 128 points.
He was in 1ST PLACE!!! (Score: 218)
He moved to second with 278 points.
In the finale, he placed 3rd with 428 points.
Results
His relative score was 242.583 and earned $627,505.93.
Algicosathlon
Yellow started off strong by being the first athlete to make it into the Bowl in Event 1.
Yellow did pretty well in the BMX Cycling contest. Due to Pink's attack, Yellow placed fourth. Despite this, Yellow was still on the top of the overall leaderboard!
In the archery contest, Yellow and
Purple
played on opposite teams. In fact, they stood directly opposite each other! Yellow's team ended up winning.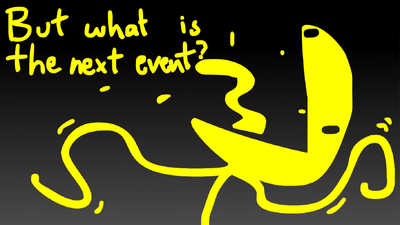 Yellowś sled dogs did pretty well. Fortunately, Yellow was saved by the massive lead from before the contest, and stayed in first overall.
Yellow jumped the second-farthest and stayed in first place.
Yellow was on the N-Z team in the Tower Defense event. Sadly, his team lost, and he fell one rank. He fell to second.
Yellow rowed pretty badly. He fell to fourth place.
Yellowś basketballs were average. He stayed in fourth place.
He received around average points from voters. His excavation skills were measly, and Yellow was suffering at 7th/10.
In RTTB2, Yellow proved to still be the Race-To-The-Bowl master, entering in 3rd. He was ranked 6th. Right in the middle.
Yellow astonished everyone by winning the BMX Cycling 2 event, and rose back up to first place.
Yellow was on the long-names team for hockey. They won, and Yellow (1st) increased the gap with Blue (2nd) to 1,797 points.
Yellow saved 2 babies out of 10, which was about average. Yellow fell to 2nd/7.
Yellow enjoyed bowling his competitors over. Yellow failed horribly, placing last in the contest and 5th/6 overall. Only Blue saved Yellow from elimination.
In the weightlifting event, Yellow did pretty well and rose to 2nd/5.
Yellow was the winner of the preliminary rounds of wrestling, and faced Purple in the final match! Yellow was second.
Yellow excelled in pearl-catching and rose to first.
The weights did seem to favor falling into Yellow's basket a little more.
Again, Yellow proved to be the master of RTTBing, and got a new record: 14 seconds!
In the final event, Purple was actually the first team captain to fall...
But Yellow also fell soon after.
In the end, it was Cyan's failure and Brown's success that brought Purple victory! Yellow, the runner-up, did put up quite a good fight, though.
Results
Yellow got a silver medal.
He got many event medals.
His relative score was 49,951.125 and was rewarded with $1,777,742.62.
He thought Algicosathlon was fun.
Trivia
Yellow is the only contestant to make it to the finale in two seasons.
Community content is available under
CC-BY-SA
unless otherwise noted.